Multi-car crash blocking northbound I-5 at Sunset Drive
A multi-car crash on Interstate 5 is blocking the freeway in northbound lanes between Sunset Drive and Meridian Street Thursday afternoon. Nov. 13.
Traffic in southbound lanes is also slowed, as some emergency vehicles are using the shoulder in southbound lanes to get to the scene. A second accident on Meridian Street also has created backups on city streets near the freeway, and Northwest Avenue is also busy as drivers try to find alternate routes.
Here's a look at the backup, as captured by a Washington Department of Transportation webcam near Sunset Drive: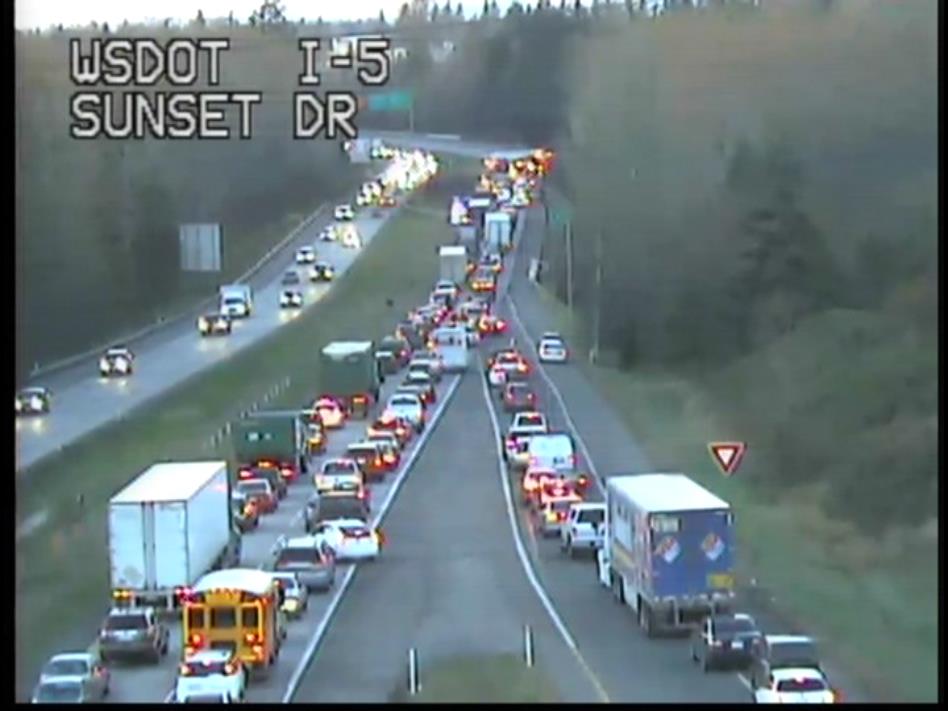 The vehicles involved in the crash had only minor damage and no major injuries were reported, according to law enforcement officials. Aid crews and Washington State Patrol were dispatched to the scene.