Northbound Interstate 5 was at least partially blocked for about seven hours Monday morning, June 16, after a semi hauling two trailers tipped over, according to the Washington State Patrol.
The truck, which was hauling a mixed load of furniture, parts and other items to Burnaby, B.C., went off the left side of the road near Peace Portal Drive at about 4:15 a.m.
The crash blocked the left lane for several hours. Both lanes had to be shut down at about 8:30 a.m. to bring in tow trucks to get the semi and trailers upright and moved. The freeway reopened around 11:15 a.m.
During the closure, a detour led drivers off the freeway at Birch Bay-Lynden Road.
The semi driver, a 58-year-old man from British Columbia, received minor injuries and was taken to St. Joseph hospital. Troopers are still investigating what caused the crash.
WSDOT TRAFFIC CAM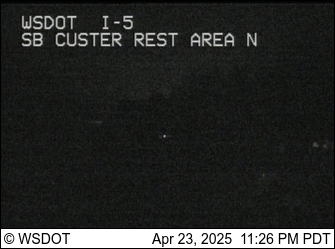 Reach Zoe Fraley at zoe.fraley@bellinghamherald.com or 360-756-2803. Read the Dispatcher Blog at bellinghamherald.com/dispatcher-blog or get updates on Twitter at @bhamcrime.